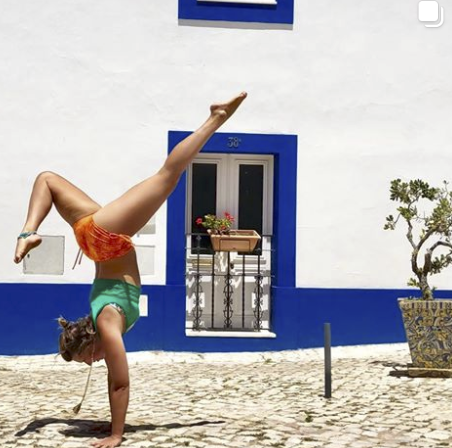 Criteria to become ambassador
Connection & belonging is key
You create a safe space 
You set emotional safety boundaries 
You make the activity accessible for all levels
You'll share personal stories
You'll make people feel welcome
You make it a once-in-a-lifetime experience so people come back!
It makes every participant feel good about themself (no competition)
Take pictures as reminder
How does the app work?
Can I take someone with me 

to my activity

 while I'm ambassador?
When and where do you find the most participants for activities?
Why are areas on the map colored?
Can I use a video camera in my activity?
Create activity
Requests to host activity

 
Cancel activity

 
Disabled participants
Set a preferred destination
Drive to a passenger
Welcome participants

 
Can I use other apps whilst I'm hosting the activity

 
Using sound

 
Share participants pictures
From communication to event location

 
Change the location of an activity

 
End an activity

 
Make multiple parts in the activity

 
Accept cash payments
In the event of an accident
Traveling to and from the activity
Account & payment
I cannot login
I'm unable to sign in to my Moov-IT app or go online
Change account settings
Change my bank account
Change my account data
Reset password
I want to receive Moov-IT emails
I don't want to receive emails
I want to delete my account
I want to be ambassador in a  new office 
 I want to update my settings for e-mails, text messages and push messages 
I want to update my health interests 
I want to change my profile picture 
 Improve assessments and acceptance rates
How do I improve my ratings?
More about reviews
Add or change bank details
Add and change bank details
Set up my payment details
My estimated and total payout
differ
Why are my total sales and my current balance not the same?
When do I get paid every week?
I was notified I'm ineligible for Premium  ambassador –  How does premium ambassador work? 
How cash works
How MoovCoins work
My cash invoice is wrong
I have different payment issue
Activity prices
Where can I see my activity turnover?
Is a tip included in the activity?
How is my payment calculated?
I made several extras during my activity
 How are cancellation costs charged for participants?
My activity overview is missing an activity
What is the Moov-IT service fee?
 My activity price and the amount paid out do not match
Promotions
Why don't I receive weekly promotions?
How do promotions work for ambassadors?
What is a promotion period?
When are promotions and sales guarantees paid?
Can I view my progress to a weekly promotion?
Keep track of acceptance and cancellation percentages
My promotion or sales guarantee was incorrect
Positive feedback about an incentive / referral
Negative feedback / suggestions about an incentive / referral Introductions Suggest ambassadors and participants
Check the status of ambassador introductions
Invited ambassado: report that my introduction bonus is missing or incorrect
My offer bonus is missing or incorrect
I have not received payment for bringing in a participant
Add, change or delete ambassadors
Remove yourself from ambassador account
Accessibility
Assisting Ambassadors with Disabilities
Accommodating assistive activities 
Ambassador Accessibility
Use the app for deaf and hard of hearing ambassadors
More
General Issues
Community Guidelines
Information about insurance
Common problems with phones and the app
Cannot contact participants
I cannot log in
The app crashes (iOS)
Why is my cell phone hot?
My Android phone gives a network error message
My iPhone gives a network error message
Which iOS version do I need to create activities?
Update the ambassadors app
Why do I have to take a picture of myself?
Legal
Information about data security 
Information about the Privacy Policy
Accept terms and conditions
Requesting data from Moov-IT
Request your personal Moov-IT data
What information is in the ambassador dashboard?
Keeping your Moov-IT account safe