Are you looking to invest in a business that is set up to maintain growth? 
Are you interested in investing in a globally scaling wellbeing company with a target market of 1.5 billion people across 20 regions in Americas, Europe, Oceana, and Southeast Asia? Look no further than Moov-IT.
Our company's mission is to prevent disease by creating healthy habits through scalable technology and processes. Our goal is to positively impact 1.2 billion users and generate 150 million ambassadors of wellbeing knowledge through our Healthgurus program, while training 1.5 million Dreamjobbers as corporate wellbeing specialists.
Our Master Plan of How We Intend to Grow
We are uniquely positioned in the market landscape, combining Technology, Strategy, Expertise and Physical environment into 1 platform.
Our joint venture strategy involves expanding into countries with existing marketing traction. To achieve our growth, we partner with local geography experts with existing customers and local expertise that know how to manage an SME and who want to operate wellbeing businesses in their domestic market using Moov-IT processes and technologies.
We combine Moov-IT IP technology and brand with the entrepreneur's operational focus, incubating a portfolio of wellbeing businesses through co-investment into each of the joint ventures.
We have a Strong Revenue History, building 4 profitable business models in 8 years.
At our company, we take a customer-centric approach to product development, which is why we are proud to have provided value from day 1 and refined our products based on customer feedback for over nine years. Our commitment to understanding our customers' needs and desires has enabled us to build business processes and establish ourselves as a serious player in our industry. 
By focusing on our customers' pain points and providing them with innovative solutions that meet their needs, we have achieved great results quickly. Our approach has enabled us to expand our business into 20 countries, positively impacting 50.000 users through our products and training 30 Dreamjobbers to become corporate wellbeing specialists.We a
We are fully self-funded
We are self-funded through our income, founder,  friends and family loans, and innovation grants for software and property development.
However, we envision even greater achievements with proper funding and infrastructure in place. With funding, we can rapidly scale and expand our operations. Our goal is to deliver a 40% profit margin and provide annual dividend returns to our investors as a token of appreciation for their trust and support. We are committed to delivering a reasonable return on investment within an acceptable time frame.
We run 4 Commercially Sound Business models 
Our business model is simple: we receive 5% revenue from each of our joint ventures, in exchange for providing training, intellectual property, products, services, and team recruitment and support in an online scalable way. We have already run each of these businesses ourselves and understand their unique goals.
With our local network and expertise, imagine how quickly we can scale with actual proper infrastructure and funding. Our goal is to achieve a 40% profit margin, and we offer annual dividend returns to our investors as a sign of our gratitude for their trust, risk, and intention in us. Our approach is designed for simplicity, making it easy to run each business, with its own simple goals, and support our partners effectively. With this, we believe we have a winning formula.
Let's play!
Dig into our Commercially sound Financial Business models  with clear costs, monetisation and paths to market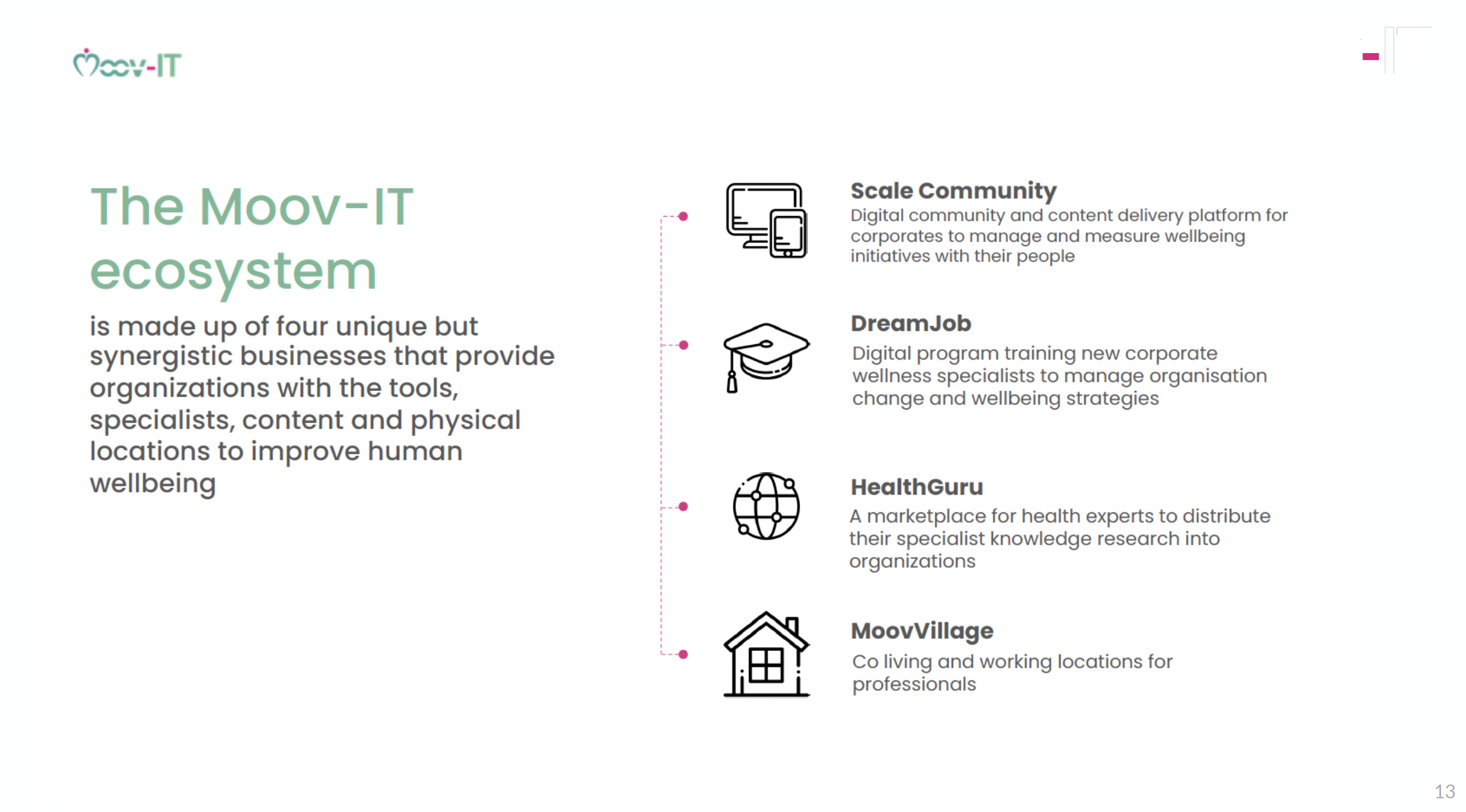 We want to meet you and connect with you as a human first, as an investor second. Book a meeting to meet one of our Team Members and get acquainted.